The strong criticism by African countries and most recently, the United States of America against the International Criminal Court, means the court is on the right track of ensuring justice in the world.
Addressing journalists on Tuesday in Hague, Christian Mahr, the ICC director division of external operations, said although it does concern them now that there is so much criticism of the court and threats of sanctioning ICC staff, the court is not in existence to please anybody but rather to ensure justice in the world.
He says previously people said the ICC was biased towards Africans, saying this isn't the case. He says the fact that these concerns are coming out shows that the court is busy ensuring that there is no injustice in the world. He says since other countries are trying to withdraw, they are building momentum and calling on other party states to stand up.
"The purpose of the court is not to please anybody, why do states feel threatened. Now that Burundi has left the ICC, we are going to reassure the states. This concerns us a lot," he said.
Mahr they will continue to make their case valid. "And this is where we should be more clear because we are not political and it is up to the court to decide whether a case can be investigated or not," he said.
Uganda has been threatening to quit the Rome statute, which establishes the ICC, with President Yoweri Museveni, accusing the court of bias towards prosecuting African states. US President, Donald Trump recently criticised ICC, saying it has no jurisdiction, legitimacy or authority.
Mahr also said they are facing funding challenges and asked other states to come in to support the court. The ICC, established through the Rome statute is an international tribunal and intergovernmental organisation that sits in The Hague in the Netherlands.
It has the jurisdiction to prosecute individuals for war crimes and crimes against humanity. It is currently trying Dominic Ongwen, the former commander of Sania Brigade under the rebel Lord's Resistance Army (LRA) for atrocities committed in Odek, Abok, Pajule and Lukodi.
It is also trying former Ivory Coast president, Laurento Gbagbo for crimes against humanity. The court withdrew charges against Kenya's President Uhuru Kenyatta and his deputy, William Ruto after they were accused of crimes resulting from Kenya's election violence in 2007-2008.
The court is also considering looking at cases of American soldiers who committed war crimes in Afghanistan.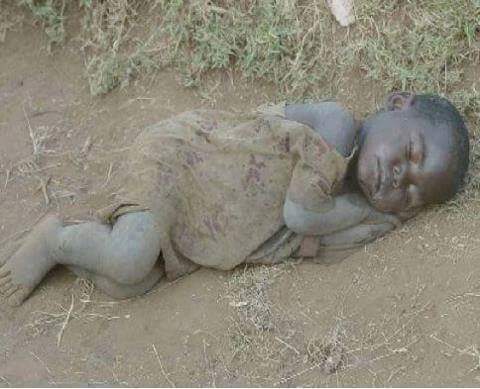 The kid suffering it out by sleeping in the dust, not allowed to work and unable to make a living